We believe our success is built on strong working relationships with our clients.
Take a little time to get to know us – ensure we're the right fit for your business – and then let's work together to create something amazing.
We are a boutique agency located in Noosa, Australia, who assist businesses with importing for wholesale and manufacturing custom product ideas.
We serve Europe, North America and Australasia, acting as the go-between with factories in China and firms seeking the benefits of overseas manufacturing.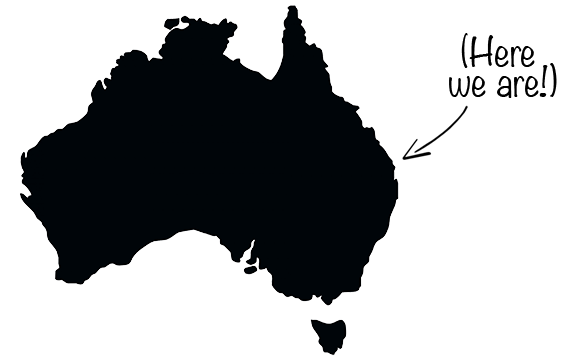 We offer a number of services to help entrepreneurs increase their product ranges, including private label product sourcing and product idea creation.
We have high-quality manufacturing contacts, boots on the ground in China and over a decade of experience.  We remove the hurdles and risks associated with manufacturing your products overseas that come when sourcing on websites such as Alibaba.
We love what we do, and we love to represent you.
Being a boutique business allows us to communicate with our clients on an individual level to find out their needs. This close interpersonal working relationship is something we pride ourselves on, and is isn't seen in large corporations offering similar services.
When we are fully emotionally invested into a client's project, it's easy to be passionate about the product and this translates into a better final product and negotiated terms with the manufacturer.
The head of sourcing and a fantastic negotiator.
Nicole has over ten years experience in the sourcing industry, having worked in multiple countries sourcing various goods. Her expertise is in the jewellery and fashion industries, and her long list of contacts throughout Asia enables her to find and negotiate with manufacturers across many industries.  
Soodd Is Founded In China
Nicole had been living in China for several years sourcing products for the large multinational brands. Whilst living here she constantly saw how difficult it was for individuals and small businesses to navigate the hurdles and pitfalls of sourcing a manufacturer in Asia.
Nicole realised her knowledge and experience in the Asian market would be of great assistance to entrepreneurs in Western countries looking to take advantage of great exchange rates and competitive pricing. 
In March 2016 she founded Soodd Consultancy and provided a gateway into the Chinese manufacturing market for these entrepreneurs. 
Relocation to Australia
Nicole wanted to give her clients easier access to Soodd and allow entrepreneurs to find her services more easily. To accomplish this she decided to move closer to her clients, and relocated her business to Noosa, Australia.
With this relocation she brought her invaluable experience and list of contacts gained while living in China.
Rebrand as Sourcing Elements
In 2019 Jacob joined Soodd. Having worked in the tech industry all of his working life, Jacob quickly saw the potential of Soodd as a major player in the sourcing industry under the guidance of Nicole whose of strong work ethic shined through.
With the combination of Jacob's web and marketing knowledge, and Nicole's sourcing and industry knowledge, they teamed up to rebrand as Sourcing Elements. They now offer a wide range of services to clients as well as an array of resources to assist budding entrepreneurs in their quest to launch their own product line.
Our client's success is the fuel to the fire driving Sourcing Elements. It is in our financial and moral interest to give our clients the best possible chance of success, and a large part of this comes from negotiating terms with the manufacturer which are strongly beneficial to your venture. 
To ensure dedication to our clients, we have five principle we live by:
Representation – We will represent our clients interests fully when in the process of deciding the most suitable manufacturer and negotiating terms with them.
Accountability – We will make ourselves available for our clients and have a maximum response time of twenty-four hours to product related correspondence.
Sustainability – We will always try to minimise our impact on the environment – planting trees with profits, using biodegradable packaging and only sourcing ethical manufacturers.
Exclusivity – We won't consider work with a prospective client whose business is in direct competition with an existing client.
Honesty – We will be truthful in our advice to clients and give our opinions based on their best interests.